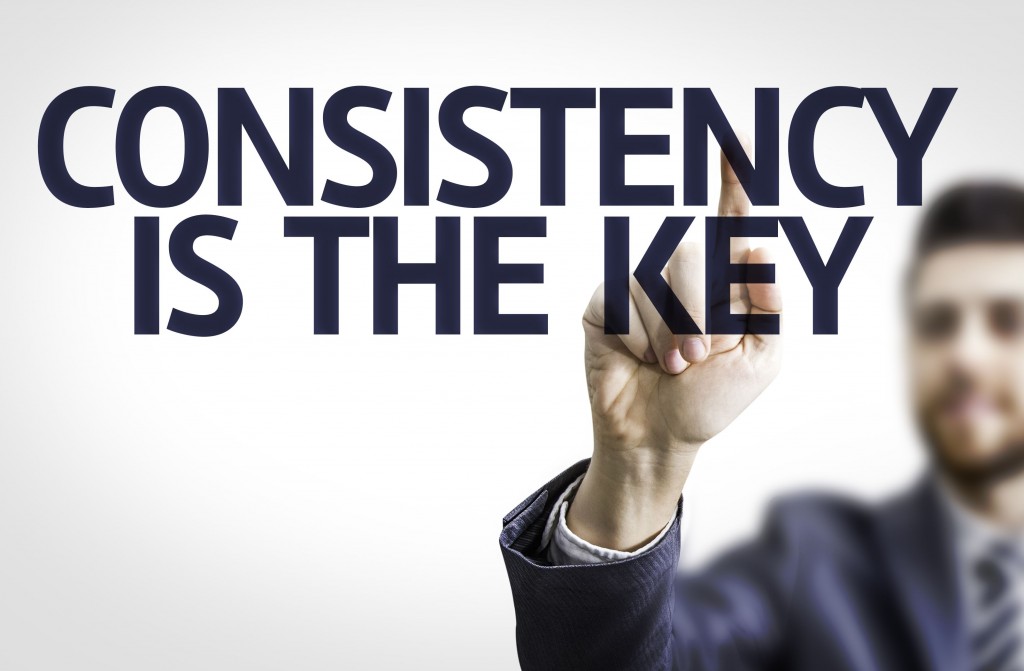 When you are inconsistent, nothing works. Here's what I know: agents who are consistently setting and going on appointments are producing more results, period. These agents are consistent and disciplined in their daily routine of prospecting and marketing.
Consistency… social media does not work if you are not consistent; geographic farming does not work if you are not consistent; repeat and referral do not work if you are not consistent; open houses do not work if you are inconsistent; online leads do not work if you are not consistent.
Show me something in your life or business that works when you are inconsistent. Anything you are going to do, the more consistent you are with your mindset, your attitude, your approach, your expectation, your strategy and your tactics the more predictable the result. Bottom line: when you are consistent everything works… when you are inconsistent nothing works.
So my question is, what have you been inconsistent with? What has that inconsistency cost you financially, cost you emotionally, cost you physically?
I'd submit the action –  we can all be more consistent in setting and going on more appointments.
We CANNOT control the market.
We CAN control ourselves, our thoughts and our actions.
Next Steps:
1. Make an appointment setting goal for the next 2 weeks and share it with an accountability partner.
2. Gather your past client list, all of your past leads, open house registers and people you know and start making appointments today.
3. Be CONSISTENT… list the 1, 2 or 3 things that you must do on a consistent basis that will propel your business forward.
#WinTheDay